From the Dot Net Config some Good Web Sites to check out.
So in the travels about with the .Net Conf this week check out some site:
Awesome .NET open source & community resources
And…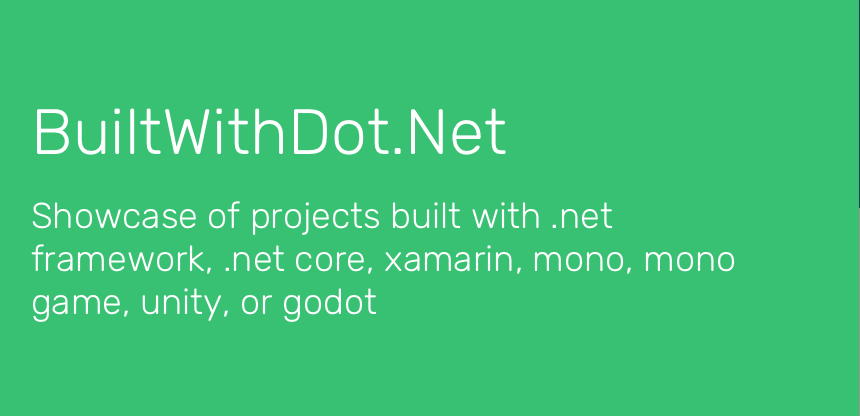 BuiltWithDot.Net is a community showcase of projects built with .net framework, .net core, xamarin, mono, mono game, unity, or godot. Anyone can submit.
And…